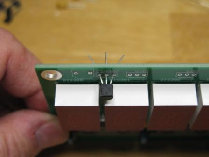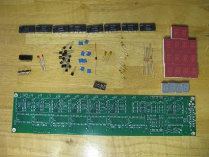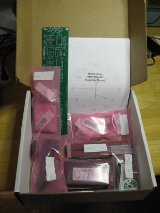 Boards connect above and below
Loading components
Slice parts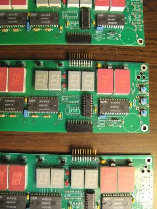 Slice kit
The Assembly/Operating manual on the right has details of the clock with schematics.

Cases and Filters:
This kit supplies the display circult boards that can be used to construct a multi-time zone clock. Cases and acrylic sheets are not supplied.
Accuracy:
1 minute/year between 0-40 Celsius based on a TCXO
Daylight savings Settings:
The clock uses current date to adjust UTC offsets on preset dates.
Number of boards:
Among the limitations are connector current and power module limits. Each board draws about 2/3 Amp. Up to six boards is easy, after that special handling is required - see manual.